As online marketplaces try to resolve depleted stock of disinfectants remember: there are still brick and mortar stores. Here is a downloadable or printable shopping list of disinfectants that may work on Covid-19.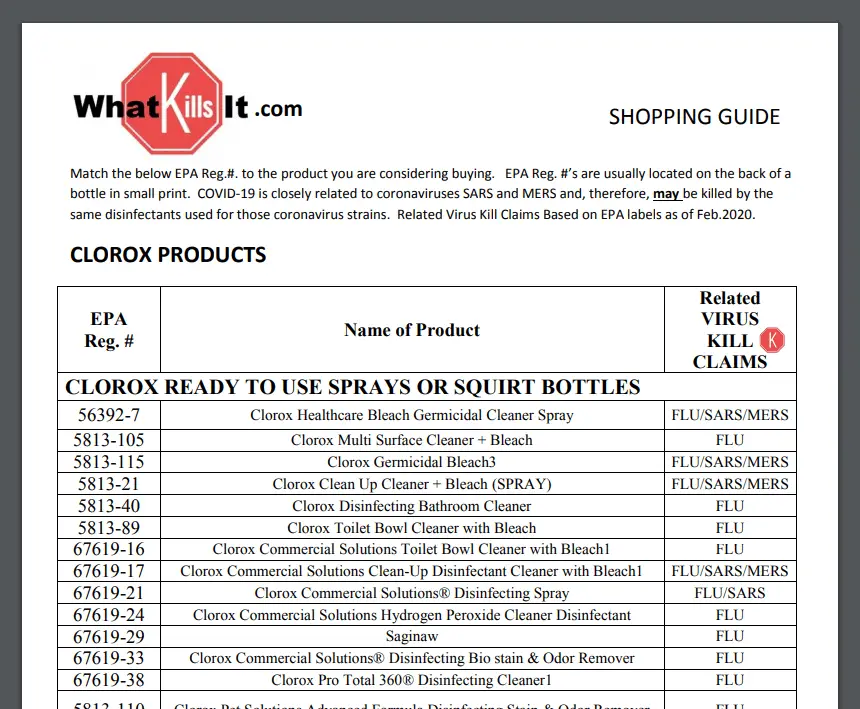 Take the list with you. Match the EPA Registration Number listed to the product you are considering buying. If the numbers match, the product has proven it's efficacy on similarly dangerous viral threats.
Don't forget stores like OfficeMax and Staples carry supplies as well as restaurant supply stores. Dollar Tree has always carried $1 hand sanitizer made of 70% alcohol.
Here is a magnified look at a product's EPA Reg. No. and it is usually on the back label.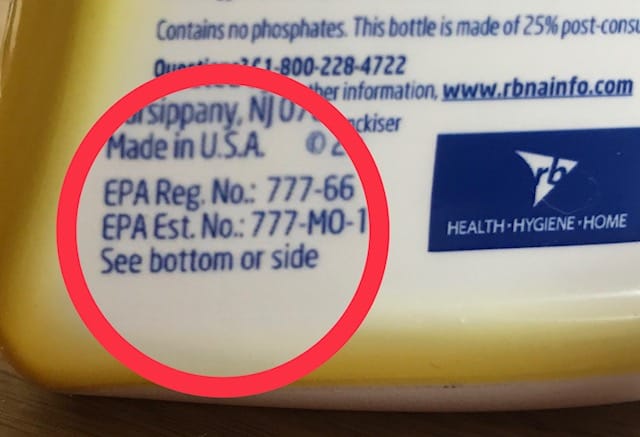 Wishing Everyone Good Health
-The WhatKillsIt Crew
Your donations help keep us caffeinated while we write and share our research. Plus, we don't make you enter your email in order to receive information! Every buck helps.